ELLE WOMEN in SOCIETY 2017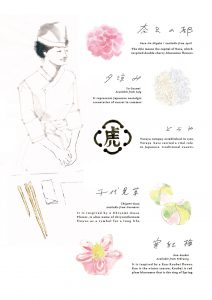 I participated Nike Free Run in ELLE WOMEN in SOCIETY 2017. In the event there were many booths that promoted their own products such as a drink, a car, fashion items and foods. I droped in a certain booth which was doing workshop for making Japanese traditional sweet hosted by Toraya. I like their uniform, clean, simple and its functional forms.
I will share this drawing as gift to fathers in father's day but I could not eat their sweets so let imagine these tastes…..